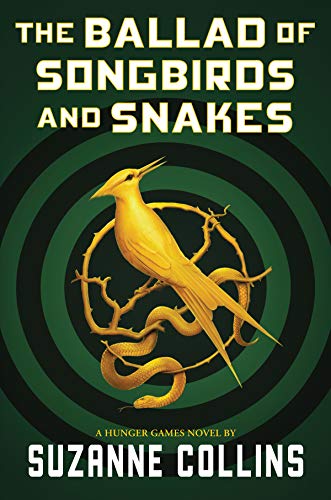 In times of desperation, in times of tribulation, we are called to action. Immediacy, with our mortality at risk, requires an economy of energy and thought, a return to baser instincts. What lengths would you go to for love and country? For survival?
Curiosity compelled me to make this purchase and read the new Hunger Games Prequel The Ballad of Songbirds and Snakes. I truly enjoyed the trilogy and highly anticipated this latest release.
This is a must-read if you are at all interested in getting a look into President Snow's psyche, his closely held memories. Revisiting fine details that occurred during the power struggle between Katniss and Snow makes this story resonate, creates a deeply haunting echo, secrets that will slowly reveal another layer of how the two lives eventually clash with a fated force. A further explanation as to why an innocent teenaged girl from District 12 (who unknowingly awakens an old hurt) finds herself irrevocably locked in this old man's crosshairs.