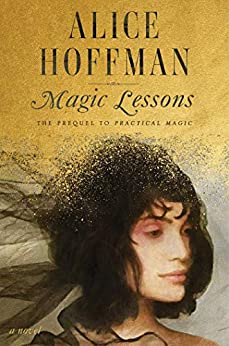 I was so excited to receive this ARC compliments of Simon & Schuster via Netgalley for an honest review.
This is my first Alice Hoffman book. I have had Practical Magic and The Rules of Magic on my TBR for a while now . . . this was the essential push I needed to get familiar with the Owens women and their legacy. This prequel novel reveals a harrowing generational journey of Maria Owens and her gifted daughter Faith . . . intricate lessons of life, love, and herbs.
The historical aspects explored in Magic Lessons were fascinating and tragic. Showing that the truth can be every bit as sad as fiction.
In this story, we walk through a period of time when the unnamed arts of blending herbs, potions, and spells are just as damning to women as reading and writing. When asserting a female opinion is equated with practicing black magic.
There are a few areas that drag, but the overall story shines through in the end. A message of sisterhood, of discovery and deliverance . . . that even in dark times we can find compassion, resilience, and hope.