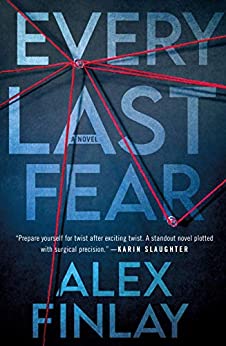 Wow, get ready for the twists and turns in this fast-paced thriller!
I want to sincerely thank NetGalley and Minotaur Books for allowing me to read an advance copy of Every Last Fear for an honest review.
Innocence and guilt are not always easily deciphered, and sometimes a clear picture can begin to blur.
Just when you think the Pine family has experienced the ultimate of injuries or grave injustice, here comes another whiplash of heartache.
Agent Keller's new investigation will lead her and reopen a closed case, a heroic and collaborative effort to dig up the past and get down to the truth.
Sacred familial love, loyal friendships, secrets, betrayals, old flames, self-preservation, power, and corruption . . . this book has it all!