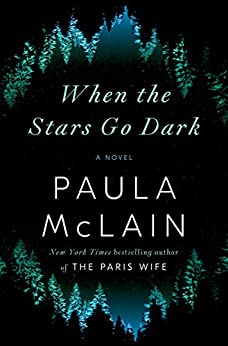 It took me a while to slip beneath the skin of missing person detective Anna Hart, but once I did she has yet to leave. When the Stars Go Dark follows Anna as she seeks solace and the whereabouts of Cameron, a youth that recently disappeared, in the Mendocino area. A trip not only to Anna's hometown, but an unexpected step into the past . . . revisiting familiar places and faces, old pain, faded friendships, and unfinished love.
I really appreciate that Paula McLain included actual places and events into the story, something I enjoy introducing into my own work. I also like the self-discovery and psychological aspects . . . both in the role of perpetrator and the damage/ healing cycle for the innocent, unfortunate in their path.
I am a huge fan of King because in his stories I can usually quickly identify the villain and assess the dangers. A much scarier story to me is one like this, where the monster has a very human face and cleverly cloaks itself in deceit.
One of Anna Hart's biggest epiphanies . . . to hunt down dark-hearted predators is almost as harrowing as bravely facing our own starless realities.
I sincerely thank NetGalley and Ballantine Books for allowing me to read an advance copy of When the Stars Go Dark for an honest review.