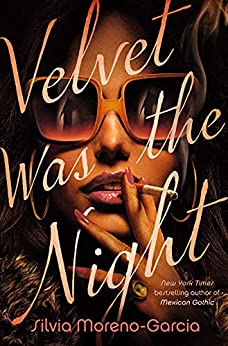 This was my first experience with author Silvia Moreno-Garcia. I'm told that this is a different genre from her earlier work. I write in the Historical Fiction realm, so I was eager to learn the background of this novel—the story behind the story can be so fascinating.
To discover that there was CIA and Mexican government involvement in a calculated and violent attack upon a gathering of youth protestors in 1971 was astonishing.
Unfortunately, I could not fully connect with the characters in the foreground as much as I was interested in the background history.
This novel has a few delightfully quirky moments but overall fell a little flat for me.
Despite not being overjoyed with this particular one, I still intend to give her other books a try.
I'd like to thank the author, NetGalley, and Randomhouse / Ballantine for allowing me to read an advanced copy of Velvet Was The Night for an honest review.