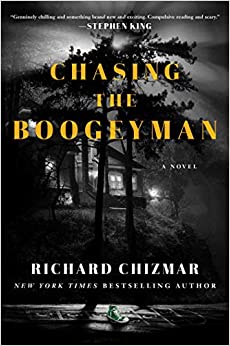 This novel is simply a MUST-READ! I love the way Richard Chizmar has woven a book that is fiction yet so deliciously unfolds like a gripping true-crime documentary.
The nostalgia, the hometown setting, the characters, even the fear and anxiety that loom in the air like an impending thunderstorm . . . all crackle and flash with a bare authenticity.
Like all good crime stories, this one draws you in, makes you peer into the shadows and doesn't let you look away, doesn't let you go, not even after the last page, not completely. Riveting!
I don't want to give anything away, but it's good advice to leave the lights on, shut the windows, and lock all the doors before Chasing the Boogeyman.
I'd like to thank the author, NetGalley, and Gallery Books for allowing me to read an advanced copy of Chasing The Boogeyman for an honest review.