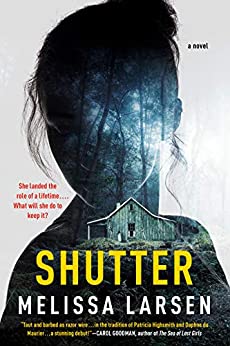 I connected with Melissa Larsen's writing style.
Shutter is a debut novel and even when the prose lands a tad clumsy it still feels honest, endearing, like a late-night conversation with an emotionally overwrought friend. Characters with depth.
This story is told in breadcrumb fashion, keeping you alert and engaged as you make guesses at what might happen around each corner, moving at a steady pace throughout.
Having survived much history myself, I am not a delicate flower who is "triggered" by anything, but if you know you are sensitive and bothered by talk of trauma please read the blurb and the sample before purchase. I hate to see readers blame or bash an author in reviews for taking a poke at their "pain body".
Overall it was a nice way to spend a rainy day and felt like a new thrill ride at an amusement park. I didn't know what to expect and was pleasantly surprised.
I'd like to thank the author, NetGalley, and Berkley Publishing Group for allowing me to read an advanced copy of Shutter for an honest review.