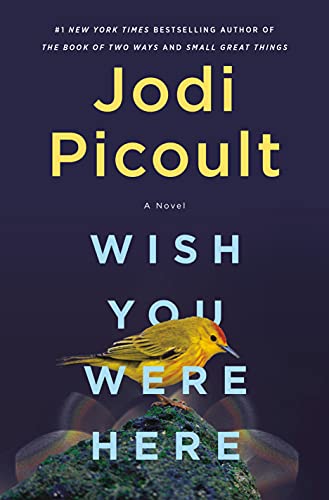 Oh, you guys, this book!
I was a little hesitant to read this one after realizing it had anything to do with COVID-19. Ugghh, I have spent the last year diving deep into my to-be-read pile to escape and avoid this bummer subject altogether.
I should have known that Jodi would never let me down. Who else could find a way to explore life and its many complex layers of reality . . . to candidly look at animal-brained survival instincts, human connections, artistic adventurous spirits, romance with true meaning and depth, and the many evolving layers of reality . . . how we each create our own existence in this world. In sickness and in health. Just WOW!
I'd like to thank the author, NetGalley, and Ballantine Books for allowing me to read an advanced copy of Wish You Were Here for an honest review.