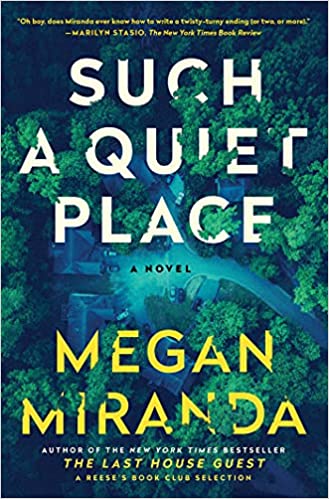 Put your sleuth hat on and take a drive into the suburbs for this well-written and entertaining ride.
This is my first Megan Miranda experience, but it won't be my last. The most chilling stories I've encountered aren't the ones filled with aliens, ghosts, or clowns who cackle maliciously at you from the creepy depths of a sewer . . . they are the stories that are most plausible, the ones with circumstances real enough to find their way into your life, into your home.
This steady-paced novel will make you question your seemingly comfortable surroundings . . . Do you think you live in a safe neighborhood? Do you think you know your neighbors?
Check your surveillance footage and take a longer look across those well-groomed lawns. Hold tight to your secrets, your keys, and your trust!
I'd like to thank the author, NetGalley, and Simon & Schuster for allowing me to read an advanced copy of Such A Quiet Place for an honest review.