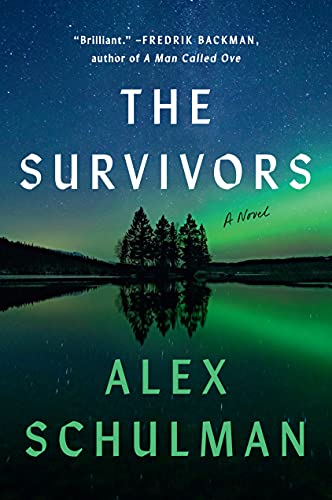 Alex Schulman tells a good story and helps you take inventory of the past.
It's astounding how much your childhood can impact and carve the individual that you become. The events and the memories good and bad still indelibly seared into our essence, ever contributing factors in how we behave and the choices we make, whether we are fully conscious of it or not, developing the core of what we believe our truth to be.
The Survivors poignantly chronicles the lives of three brothers and takes an intimate look at the many facets of family dynamics.
This novel is not full of action nor maintains any high drama, and some parts even seem to drag or become a tad disjointed. Just remember while reading that patience is required to take a long unflinching look at the forms we take and how we each move through life. As the water and stones of a rushing river, not always rendering smooth, sometimes we rush, we scrape, we crack . . . this is how we shape each other and ourselves over time.
I'd like to thank the author, NetGalley, and Doubleday for allowing me to read an advanced copy of The Survivors for an honest review.