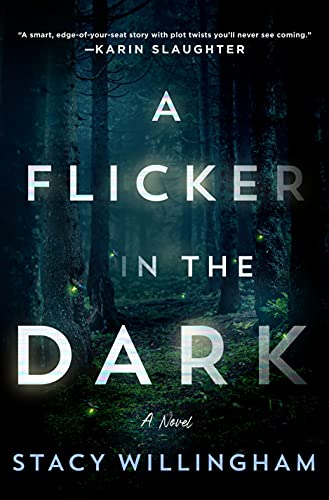 An instant Must Read!
Have you ever read a novel that you didn't want to end? This IS that novel . . . a cautious look into a family's tragic past, a story sprinkled with suspense and beautiful imagery from an area I call home.
I'm a Louisiana girl, I've felt that sticky humid air, eaten these foods, and driven these roads. We are no strangers to faded smatterings of missing teen notices that blanket utility poles at intersections and the local grocery stores. The sad reminders of the young lives that somehow slipped through the safety of our collective fingers, lost to hidden dangers lurking in our bayous, our fields, and our interstates.
What if that danger were closer than you ever thought possible? Could you imagine sitting next to a predator and not smell the danger?
READ! THIS! BOOK!
I'd like to thank the author, NetGalley, and Minotaur Books for allowing me to read an advanced copy of A Flicker In The Dark for an honest review. 5 stars.