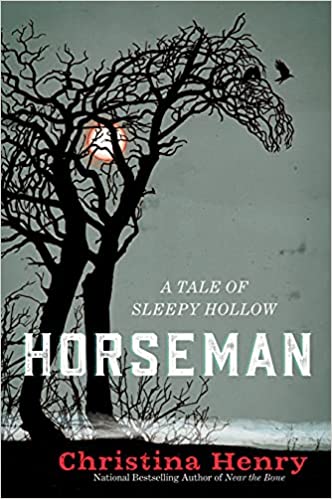 This dark fantasy is a sequel, an expanded twist on the Sleepy Hollow tale we all heard as children and it is strangely transposed over a young girl's contrary and emotionally wrought journey into adulthood.
I admittedly had high hopes for this book after reading the blurb and seeing the cool cover art. I was truly intrigued. The author started out with a clever concept that for me never fully developed into the masterpiece it could have been.
There are brief flashes of mystery, fear, death, and mayhem . . . so, if you were searching for a strong addition to your Halloween Spookfest Stack, you might be a bit disappointed, this one is a little light on the sliding scale of midnight frights.
I'd like to thank the author, NetGalley, and Berkley for allowing me to read an advanced copy of Horseman for an honest review. 3 stars.