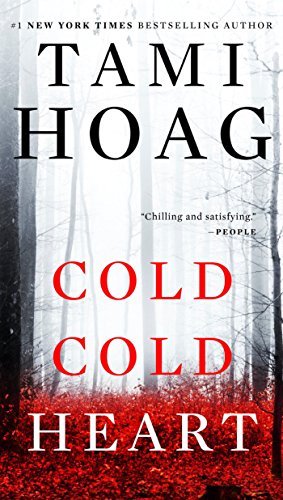 This is my first experience with author Tami Hoag, but I doubt it will be my last . . . she can tell a good story.
The beginning is so strong, so gripping, the action immediately connects you to Dana Nolan and her plight. This poor woman has such bad luck and a most unfortunate array of acquaintances . . . had me wondering what bad things she must have to atone for.
After a harrowing ordeal, we follow a wounded Dana back to her roots, back to the safety of her hometown, a place where she seeks refuge, answers, and healing in more ways than even she realizes. A traumatic brain injury has left Dana weak and confused, in a desperate struggle to make sense of both her present and her past.
I found there to be a few unanswered questions and a slight level of predictability within the storyline, but the layered events, the intriguing characters, and the thrilling pace of the investigation into Dana's past were enjoyable enough to overlook any of the obvious.
I'd like to thank the author, NetGalley, and Penguin Random House for allowing me to read an advanced copy of Cold Cold Heart for an honest review. 4 stars.