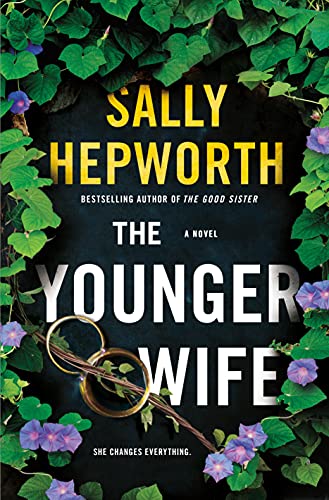 Absolutely did not see that coming! Ok, so, when I first saw this title I did a little eye-roll thinking it wasn't a read for me . . . then I happened to notice that the author was Sally Hepworth, who wrote The Good Sister (loved it, gave it 5 stars) and thought I should at least give it a chance.
Do not start this book with any preconceived ideas of what it might be, because I did and I was completely wrong. This story was so entertaining, from the first page to the last, don't try to figure it all out and just enjoy the ride. I laughed myself to tears because Sally made the effort to remind me that sometimes life can be so wildly mercurial and shockingly ironic.
The next book she writes, no need for me to read the blurb or even see the title . . . I'm totally in!
As a side note: I have seen this book advertised as a thriller . . . I think the domestic suspense or cozy mystery genres would be a much better fit. I worry that placing this story in the hands of a hard-core thriller reader may result in unmet expectations and a disappointing rating. In the correct reader's hands, this book will receive the appreciation it deserves.
I'd like to thank the author, NetGalley, and St. Martin's Press for allowing me to read an advanced copy of The Younger Wife for an honest review. 5 stars.