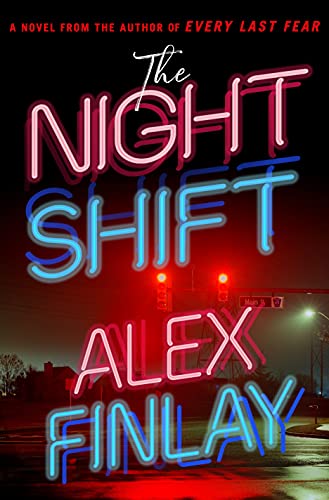 This is a thriller for sure . . . HOLY COW IN A TUTU . . . such breath-taking suspense!!
I enjoyed reading Alex Finlay's Every Last Fear, so I was excited to get my hands on a copy of his latest work.
In the opening scene of this story, we learn the details of a crime committed during a closing shift on New Year's Eve in 1999 and segue into a hauntingly similar situation playing out fifteen years later.
I really like the skillfully fleshed ensemble cast of characters and the intricate twists and turns of all their lives along with the investigation. I simply could not put this pulse pounder down . . . I put off work, food, and sleep to find out who knew what! During the last intense scenes, I was tearful and sweaty. I cannot think of the last time I had such a visceral response to a novel. To some folks, this experience may not sound like a good time, but to a book-lover, it's exciting, like riding the rails of a theme-park coaster.
I'd like to thank the author, NetGalley, and Minotaur Books for allowing me to read an advanced copy of The Night Shift for an honest review. Five Stars.