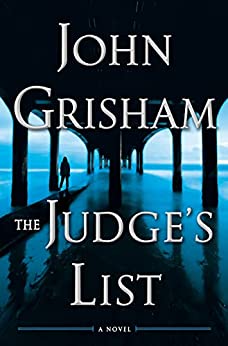 I thoroughly enjoyed this Lacy Stoltz investigation as a stand-alone, so it isn't imperative that you read The Whistler first.
This novel has a twisty plot, cleverly executed by a master storyteller, you just can't go wrong with Grisham! This is not some average law drama. In fact, the story gets you out of the confines of a courtroom and keeps you on the run.
I also enjoyed the intimacy created around each character, the scene flow, and the changes of POV . . . this will make a great screen adaptation.
I was especially tickled that I have either lived in or traveled to the places mentioned.
Whether you are a new or longtime fan of legal thrillers . . . I highly recommend this novel, it hooks you right from the start and keeps you guessing.
I'd like to thank NetGalley and Doubleday for an advanced copy of The Judge's List for my unbiased evaluation. 5 stars.