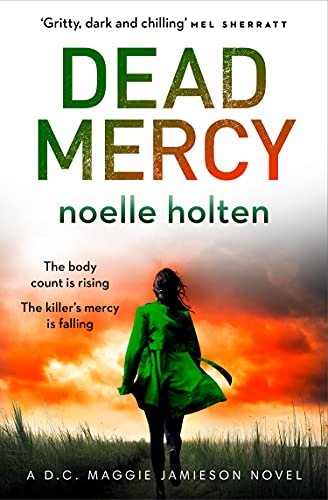 What happens when a jagged history still hurts, justice has been overlooked, and karma takes too long? The guilty must pay!
This was my first experience with this author and my introduction to DC Maggie Jamieson  . . . I was pleasantly surprised. I'm a longtime fan of BBC crime dramas (the slang always tickles me) and Law & Order . . . so I really enjoyed this gritty British police procedural.
I read this novel as a stand-alone although it is the fifth in a series. I found it held up well by itself and I'm sure that reading the others first will add even more flavor to the story.
This genre is not for you if you cannot stomach the evidence and the details that can be discovered during a murder investigation.
I fully intend to seek out other titles by Noelle Holten to add to my ever-growing TBR pile.
I'd like to thank NetGalley and One More Chapter for an advanced copy of Dead Mercy for my unbiased evaluation. 4 stars