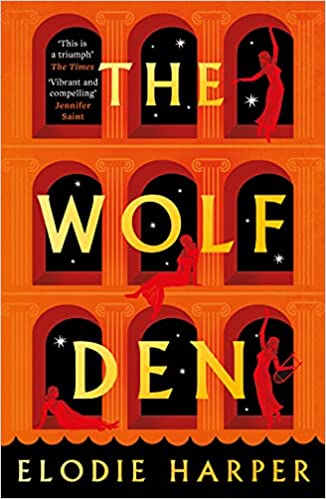 At first, I wasn't sure if a book about a house of prostitution in Ancient Pompeii was going to be a worthy read. It took a beat or so for me to connect with the characters and their struggles, but once I did the pages turned much faster!
Aside from probing sad class distinctions and impoverished circumstances that these women (and some men) endure . . . this novel is actually about courage, survival, friendship, and perseverance. I believe this would make an excellent group discussion book pick. As a lover of historical fiction, I would've liked a few more immersive descriptions to fully capture the setting, but that's a personal preference and I know the research process can be quite difficult.
Overall this story was enough to make me curious about the future installments to be released in this series.
I'd like to thank NetGalley and Apollo for an advanced copy of The Wolf Den for my unbiased evaluation.  3.5 stars