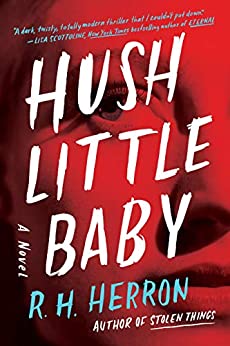 Wow . . . what a story!
Are the puzzling mishaps of late due to a baby-making fuzzy brain, or is someone out to gaslight Doctor Jillian Marsh during her last phase of gestation . . . or could there be a dark hereditary factor to be considered?
Discover the seemingly bottomless depths of a mother's love in this steady-paced pulse-pounding thriller. This novel also highlights the fact that pregnancy is both an individual and collective rite of passage, your body, and your village expands along with the abilities to grow in strength and spirit.
I'd like to thank NetGalley and Dutton for an advanced copy of Hush Little Baby for my unbiased evaluation. 5 stars