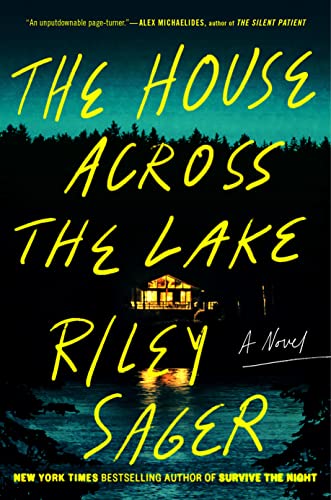 Casey Fletcher is a recently widowed actress escaping a stint of bad press, laying low at an old family retreat in Vermont . . . and she soon learns that the depths of her beloved Lake Greene are now even darker than she remembered.
This is a fun and twisty read!! I stayed up super late and reorganized my day to finish this book.
I'm a person that pays close attention to details and I did not prepare to have my mind blown. Cancel your plans, get your snacks, and enjoy the spooky and unexpected thrills lurking in this private lakeside neighborhood.
I'd like to thank NetGalley and Dutton for an advanced copy of The House Across The Lake for my unbiased evaluation.  5 stars