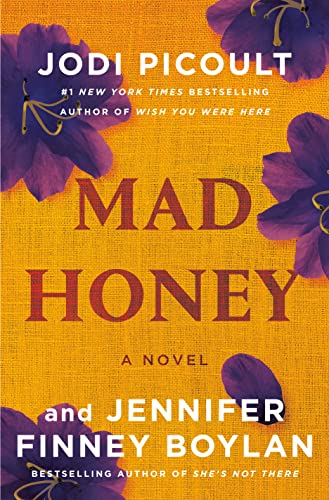 I was completely enthralled . . . So Good!! There is a shocking twist and I shall tread lightly with details so as not to give too much away.
This novel is very Impactful . . . above the entertainment value of the overall story, there is a powerful educational aspect as well. I believe many people who read this incredible narrative will come away with a better understanding and more empathy for others dealing with complex issues some of us can only imagine.
Beyond the explosive reveals . . . this poignant collaboration also touches on the difficulties involved with parenting, coming of age, and domestic violence.
These pages reminded me that we all strive to discover our authentic selves and struggle to find acceptance . . . a worthy read indeed!
I'd like to thank NetGalley for an advanced copy of Mad Honey for my unbiased evaluation. 5 stars
P.S. Do yourself a real favor and read all of the Author's Notes at the end. You're Welcome

.