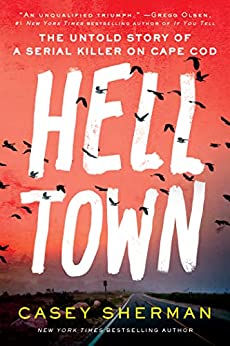 I often gravitate to Historical Fiction, in my writing as well as in my reading and infotainment choices.
This book contains the aftermath and graphic gore of a killer's rage, a recounting of a monster living and hunting amongst the residents of Provincetown Massachusettes. in the late 1960s.
I appreciate this author's effort to pull in relevant atmospheric details, high-profile people, and big events of the time.
There are some extremely disturbing descriptions in this book I wish were not a stark reflection of real events and that I could shake loose from my memory. A ghastly horror I wish no community would ever have to face.
I'd like to thank NetGalley for an advanced copy of Helltown for my unbiased evaluation. 3 stars
Expected release date: July 12, 2022