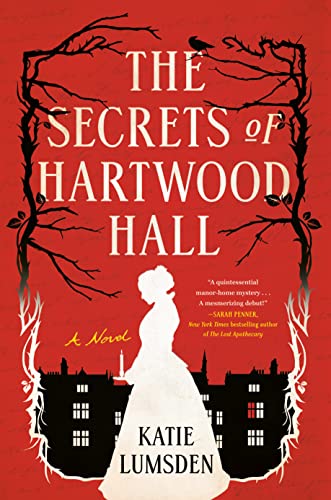 Atmospheric and Suspenseful! I was hooked on this novel from start to finish.
Margaret Lennox is a new governess who arrives at Hartwood Hall to broaden the mind of young Louis. She is a young widow looking for solace and a fresh start. She is soon confronted by old rumors that continue to swirl about a curse and ghosts that are said to permeate the stately grounds. These dark beliefs are both harbored by nearby villagers and some of the staff who work and reside on the premises.
Margaret doesn't scare off easily, having many haunted thoughts and memories of her own past to grapple with . . . and buying into village gossip is silly to consider for an educated mind. Still, there are nagging things that begin to pile up, strange occurrences in and around the manor that can't always be easily explained away.
This story definitely has eerie Jane Eyre vibes and you may think you have this Victorian-era mystery all figured out. Trust me, you don't. If you are a fan of the classics . . . I highly recommend adding this gothic mystery to your collection ASAP!
Expected pub date: February 28, 2023
I'd like to thank NetGalley for an advanced copy of The Secrets of Hartwood Hall for my unbiased evaluation.  5 stars