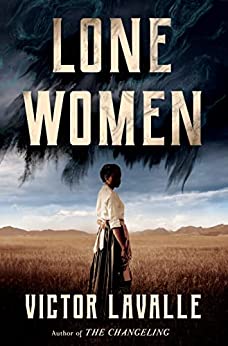 Wonderfully Mysterious and Very Entertaining . . .
Will that lock hold? This is the question that stands between life and death for Adelaide Henry. We all have baggage from childhood and Adelaide is all alone on a quest, burdened by vivid memories that are heavier than most. In a very literal sense, she sets out to build a new life in a strange and eerie expanse of Montana whilst dragging a steamer trunk full of her secret and haunted past. A hard lesson that begs to prove no matter where you go, there you are.
In great need of solace and isolation, her search fueled by dwindling savings and her strong will, she desperately believes that hiding herself and her secrets away in the middle of a harsh landscape will somehow be the answer. An epic reckoning is brewing. Someday soon Adelaide will eventually have to confront all of her guilt and her fears when the past refuses to stay confined in a box any longer.
What private hell lurks inside that locked trunk? What gruesome reality has she kept hidden there from the world all of these years? A single latch keeps it there . . . will that lock hold?
Find out on March 28, 2023!
I'd like to thank NetGalley for an advanced copy of Lone Women for my unbiased evaluation.  5 stars