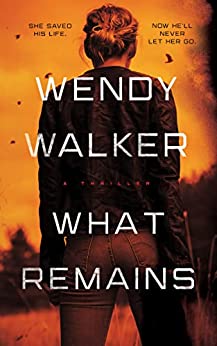 After an off-duty police officer is forced to make a terrible choice . . . a split-second decision to end one life to save many, she then tumbles into a mire of confusion and self-doubt . . .
An evil perpetrator takes advantage of her in a moment of extreme vulnerability and crosses a forbidden line into her personal life. An elaborate cat-and-mouse pursuit ensues between seasoned officer, Elise Sutton and a diabolical man who engages in a dangerous battle of shadow and intellect.
To me, certain details, and especially the title had layered meaning . . . I found the phrase, What Remains, to be a very clever choice by the author. In some aspects of the story I wish she would've dug in quite a bit deeper than she did. I recommend this book to anyone who is a fan of murder mysteries and police procedurals.
I'd like to thank NetGalley for an advanced copy of What Remains for my unbiased evaluation. 3.5 stars