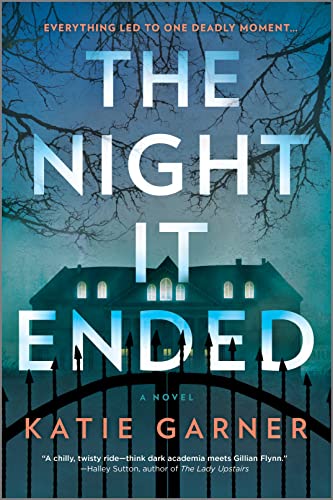 Dr. Madeline Pine, a criminal psychiatrist, is hired to conduct interviews for an investigation. A terrible incident has occurred at a remote school for troubled girls and young Charley Ridley's body was found at the bottom of an icy ravine on the school's property wearing only her pajamas. With no evidence of shoes or a coat nearby, the police are left with questions and doubts that haven't yet been properly addressed by those who knew Charley. To clear things up, someone needs to talk. During Madeline's stay at the boarding school, it becomes more and more apparent that she is a tad unstable and struggling with some personal difficulties of her own. Can the doctor remain focused and vigilant in her search to peel back the lies, to keep digging for the unvarnished truth, and give Charley's mom the closure she needs? Find out on June 27, 2023.
This novel held my rapt attention at first with the mystery of what happened to poor Charley left to unpack with each new inquiry. The middle loses all momentum and crawls along at a snail's pace . . . the characters constantly whinging and coming across as unlikeable and immature. I did not realize at the time that this was a device the author was using . . . to lull and put you off guard, in order to slap you hard with a surprise twist or two further along in the story. I do suggest a complete read before you judge this one too harshly . . . the revelations that appear near the end of the story are stunning and really do make the book much more cohesive and satisfying.
If you are expecting a fast-paced thriller, this isn't going to scratch your itch. If marketed widely to Young Adults or as a cozy mystery, I think this book fits solidly in those genres and may do quite well.
I'd like to thank NetGalley for an advanced copy of The Night It Ended for my unbiased evaluation.  3 stars