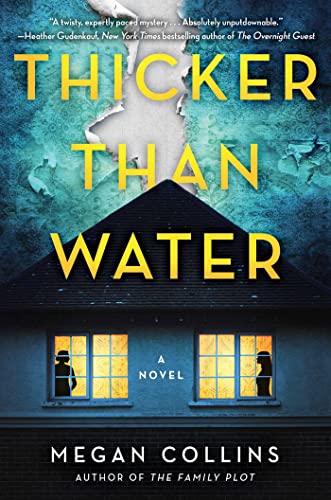 A sister is hiding a shameful secret. A brother is in the hospital after an unlikely accident. A wife is trying to hold her loosening family ties together. And an employer is shockingly found deceased with his lips sewn shut.
There's plenty to unpack in this slow-burn murder mystery! I really enjoyed her writing style and the complex familial dynamics told from their separate points of view . . . the prose is fully immersive and endearing. By the end, I was much more concerned with how these relationships would ultimately pan out than with who the killer turned out to be. I highly recommend this novel to big fans of domestic suspense.
I received an advanced copy of Thicker Than Water for my unbiased evaluation. 4 stars.