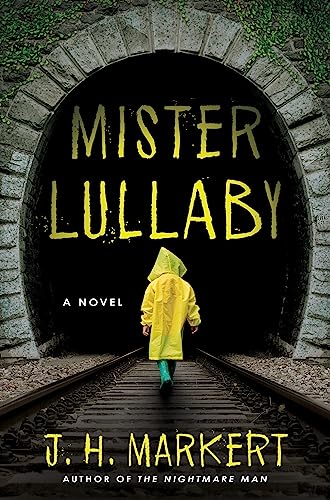 Harrod's Reach is a small town that has plenty of experience with unexplainable phenomena. One source of strange activity is an old train tunnel that continues to fascinate local constituents both young and old.  Young Sully Dupree went into the tunnel years ago and never quite returned. He suffered an injury and now lingers in a comatose state. While Sully and others like him lie helpless in a state of endless sleep there is something sinister waking up and hunting them in the shadows.
This novel can be read as a stand-alone or as a follow-up to The Nightmare Man. Rarely can I say that I enjoyed a sequel more than the first book in a series . . . this book set this story aflame for me and now I'm begging for more.
If you enjoy horror or fantasy, add this to your cart. Trust me . . . this is your jam!
I'd like to thank NetGalley for an advanced copy of Mister Lullaby for my unbiased evaluation.  5 stars